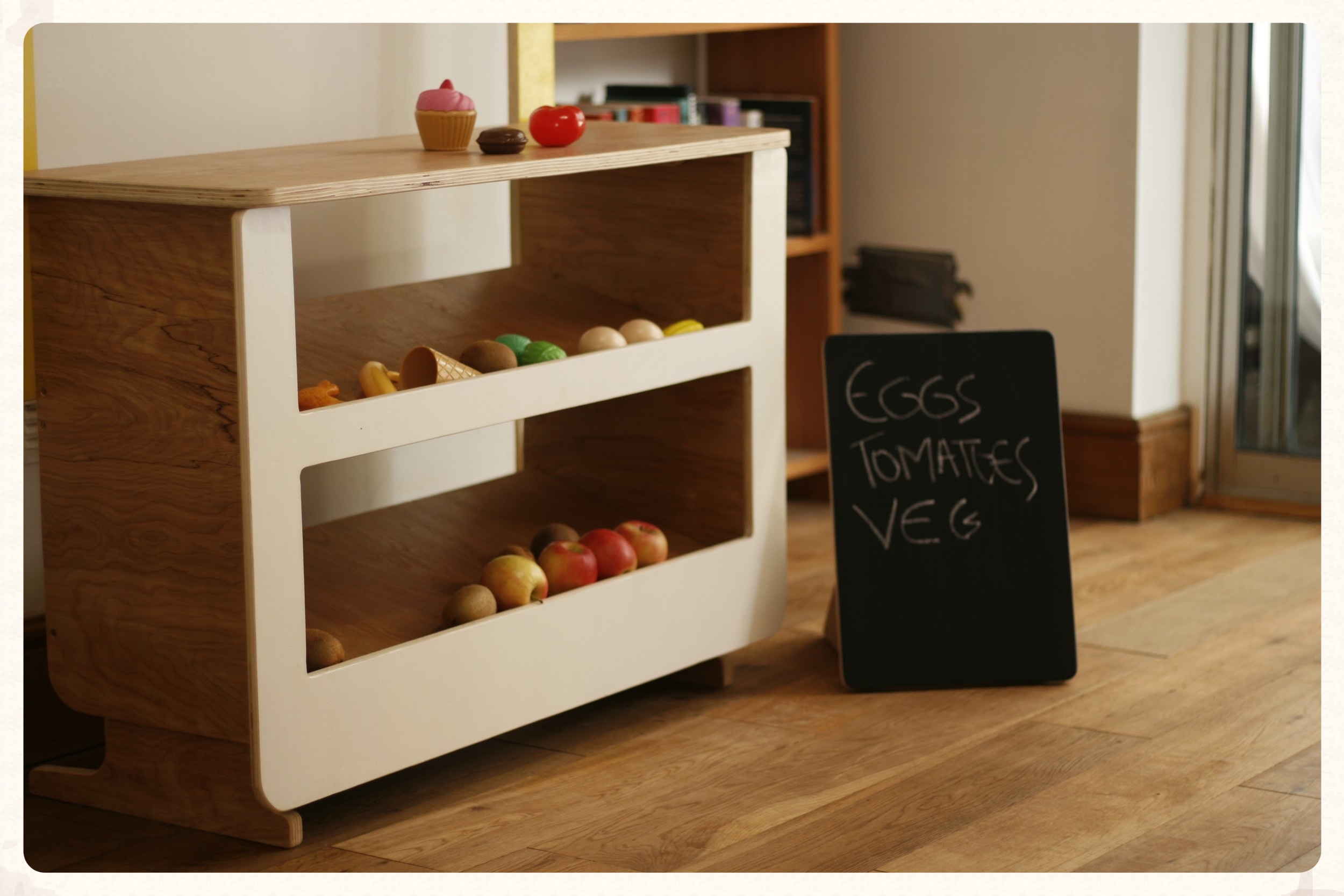 Kids play shop counter
Calling all little entrepreneurs: we've got just the shop counter to show off your wares.
Our shop counter comes with a smoothed and rounded counter top, two shelves, a blackboard banner and a self standing blackboard.
Made from plywood and using non-toxic paint and varnish.
The counter is 60cm high, total height is 120cm, width 80cm, depth 30cm. It can specifically be made to your height and size requirements and is available in a variety of colours.
This item is made to order and will be ready for delivery approximately 2-3 weeks after order.